What our clients are saying:
I never had to worry when Hilda watched my dog for me, whether it was for a day or a week... - Ella Sulzer
We can't thank you enough for all the help you gave us with the three girls... - Patty and Bob Lee
Mrs. Hilda has been a wonderful family friend for basically all my life... - Francis Norat

As a veterinarian, I can report with confidence that Hilda is very pet-friendly.. - Kathleen Durfee DVM

Hilda sent me several pictures and texts. It was so wonderful receiving them and I could see that my dog was doing so well.. - Sheryl, The Woodlands, TX

Our two dogs love everyone...but Hilda was one of their favorites. They were always excited to see her on daily visits - Jim and Lisa Taylor

I was strongly satisfied with the overall care the dogs received and the care about my home.. - Melissa C, The Woodlands

Everything went wonderfully.. - Lora Lee, The Woodlands

Hilda is the most wonderful, loving, trustworthy and caring pet-sitter I have ever met!! - Beth Garcia, The Woodlands

Hilda is very dependable, responsible, reliable, trustworthy.. - Becky S, The Woodlands

Love how friendly she is with my babies.. - T.E., The Woodlands, TX

It was so comforting to know that you were treating my dogs while I was away just as I would. I loved the photos and updates… Vicki H, The Woodlands, TX
Hilda exceeded our hopes and expectations. She was beyond attentive of our dog's needs.. David & Roxana E., The Woodlands, TX

Hilda was very professional and paid attention to detail.. Lori D

MK misses you! I give her a treat and tell her you are saying hello! - V&B, The Woodlands
Hilda's follow-up emails are always informative; and because my dogs have accepted Hilda complete, I have no hesitation leaving my "children" in her care - A grateful client

Warm, friendly yet very professional. Kathy H.
Our Pet Sitting Mission Statement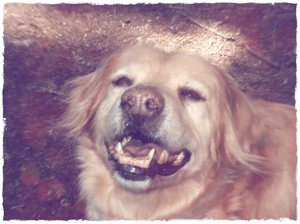 Our goal is to provide exceptional, affordable care for your pet when you are called away. We take that responsibility very seriously. Together we'll establish the perfect care plan for your dogs and/or cats during your absence. We strive to take the anxiety out of pet ownership by providing our clients with high-quality service that is always reliable, convenient, stress free and reasonably priced.
We serve the front part of The Woodlands and adjacent communities to the east of I-45 (zip codes 77380 with a few exceptions; most of 77381; parts of 77385 and 77386). Our new northern boundary is Research Forest Drive to Gosling and then draw a diagonal line down to Kuykendahl and Lake Woodlands. Our southern boundaries are Sawdust Road to Grogan's Point Rd, Rayford Rd on the east side of I-45 and Flintridge Drive From W. Panther Creek Drive to Kuykendahl. Our eastern boundary is Aldine-Westfield Rd.
Places we service as of 1/1/2017 (new clients only)
The Village of Grogan's Mill (exception of Town Center)
The Village of Cochran's Crossing (parts -- see above)
The Village of Indian Springs
Oak Ridge North
Imperial Oaks
Legend's Estates
Places we cannot service (new clients only):
Town Center
The Village of Creekside Park
The Village of Alden Bridge
The Village of Harper's Landing
Timber Lakes/Timber Ridge
The Village of College Park
If you are not sure, give us a call at 936-900-4007 and we will see if you are within our service radius.
At present, we can only provide services to households with nonsmokers.
We are only accepting new clients in 2017 by referral of existing clients and without our boundary zones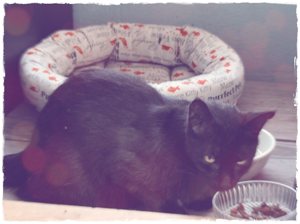 Sign Up for our Newsletter